Well, things are back to normal on one front – there's not so much trump news and fear every day. Yeah, he's mouthing off about lawsuits and recounts but the last I saw, he was running 0/10 on that and SCOTUS was likely to uphold Obamacare. He's making a lot of noise but no one gives a f-ck. There's a bit of chatter on twitter about some of the things he says but he doesn't have a legal fight. He has built two (or is it three) fences around the White House to protect himself from something though. In any event, he's bad news, he's outta here, good work America. I'm not that vested in what happens next. The twitter #resisters have the Georgia election under control and bless them. But not my country and not my problem anymore now that he's no longer the leader of the country next door.
What's not normal is, still, Covid. There's incredible news about several vaccines as I'm sure you've all heard (Pfizer, Moderna and more) – some showing a 94+% effective rate. It's still going to be a year. But by Christmas 2021, things might get better. Ojala.
We are still waiting on the bank. Surprise, surprise. Supposedly a meeting tomorrow with the buyers and agents. FFS. 46 days now since we signed the conditional contract. And it's still conditional. Oy, oy, oy.
Busy though. Turning to the cover of the one large-ish project. Still have a smaller (I think) project – the guy who kept the NHL honest – but I'm merely guiding him. It is 90,000 words but it's not something I could edit anyway (hockey). Although I won't let bad copy go by without speaking LOL. Haven't had the heart to look yet plus I've been immersed in the two-volume project. And the house. And packing. And the election. And Boomer Bs.
Now it's Memorial Day in Canada. You call it something else in the US. So the markets are closed and I think it may even be a holiday. But of course, there's no rest for the wicked. I'm stressed and trying to figure out why. I suppose the house has something to do with it. Being under a conditional offer for this long (almost 2 months) is really crazy and his deadline is ANOTHER effing month away legally. December 21 actually. I'm not sure why we agreed to that – we must have been anxious.
He does want it, and all the stuff we are selling, minus about 3 pieces which the agent is buying so that's all good. And, I know his approval was only 90 days and that runs out December 3 so surely something happens by then. And all notarios in Mexico close Dec 14 – January 6. So maybe that's why I'm stressed, LOL. We have to pack to move internationally (customs manifests, itemized lists and I'm on container # 40) while moving locally at the same time. With two dogs. I just have to get through the next two months. Something tells me mid-January is going to start to look a lot easier. Ojala.
Covid rages, however. Canadian cases are surging, please be careful folks. American cases also but that's nothing new. The Canadian surge is. Makes me very nervous about everything. And Mexico is not doing so well either. I don't even know what day it is, except it is around 250 or so.
I will be very happy to be cautious until we go back to Canada. Just a very small bubble of like-minded folk. Speaking of which, there is house sale news. The buyer said the bank gave them an "estimated" closing date but will know more in a few days. The tentative date is one week from today (November 20, dead Tom's birthday).  Or, they said, the week of the 23rd. They will let us know in a "few days". But Monday is a holiday. Seriously. The bank strings us out for two months, then gives us a week's notice.  So, we need to get our movers ready (and hopefully they have a slot open) to send the stuff to San Miguel to storage, also get some stuff down to the new rental. She said we could start to move things in the week of the 23rd as well.
Now, onto the move. Until we sign and have our $$, I won't believe it. And there will be 10 days – 2 weeks that we will need to move quickly. Really, I could be packed up the rest of everything in a matter of 2 – 3 days. So it's not so bad. And thinking about it, by December 1, we could be all done – in the rental with all our stuff, no more responsibility for this house and money sitting in Canada. Ojala.
It will be a stressful three weeks. No doubt. Moving is not as simple as it is up north for me, because of the language mostly.  But I can feel myself starting to stress about time already. So for the next few weeks, one foot in front of the other and no further commitments to anything except moving, until we are moved. Doesn't help that I just found a scorpion about an inch long in the middle of the office floor with no idea how he got there (he was dead, or at least not moving). And we just fumigated, maybe two weeks ago max. I guess that's why he died on the way in. Double effing Oy.
I don't have much other than that. I don't have much time either. But I will wait until we get "the call" before I hit the publish button. Oh yeah, I checked. Today is day 245. Can you believe that?
Okay, Sunday morning 4:38am. I've been up for a coffee already, the old dog wakes me up this early every morning. Earlier, normally. There are over 10 million Coronavirus cases in the US. Scary stuff. Canada has almost 300,000 cases, which is far too many. Far too many. WTF is happening to us? I'm sure Mexico is totally screwed but even worse, because they don't tell us anywhere close to the real numbers. And we are moving in all this shit – thankfully, we aren't moving much and only one load of movers need to come and get the stuff from Canada. And they will be in and out – most of the stuff is the tubs/boxes (50+ LOL) and they are already in the open air garage. They were right. The second surge is worse than the first. Far worse. Stay the fuck home.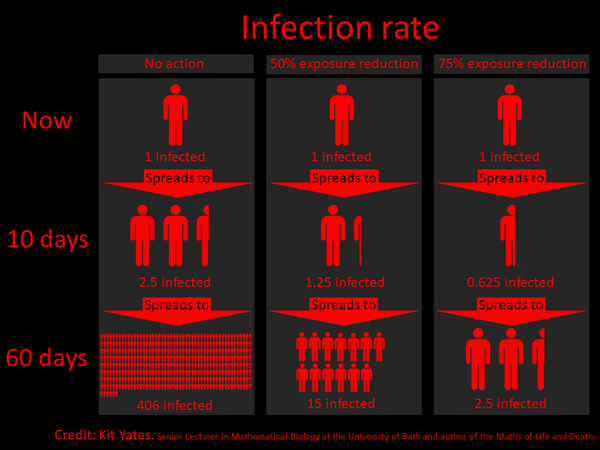 You know, in the Great Storm of 1900 (Isaac) in Galveston, still to date th largest natural disaster (weather disaster) in US history – there were so many bodies they dumped them at sea. And the tide brought them back. They had to build huge bonfires, funeral pyres, and burn them all on the beach. That's what will happen in the USA because of the mishandling of the Coronavirus by trump. Already, there are 10 freezer trucks, big ones, in El Paso TX to hold the bodies they can't begin to process. And 38% of Americans polled say they will have 10 or more people at Thanksgiving. By Christmas, you are going to have bodies in the street.
It was looking like we might have a handle on it (the world in general) but now, not so much. This scares me more than anything. But, there are some good vaccines coming, several now claim a 90% effective rate. And Canada has ordered more vaccines per person (10 – which is only 5 double doses of course) than any other country. And hopefully, inside the year we are back there (hopefully inside six months but I'm allowing time).
And the Moderna vaccine claims 94% effectiveness rate – all coming in the next month or two. There are now four very good candidates. So despite the absolutely terrifying news, if Canada can just shut bars and restaurants and any gathering places for a month, we can beat this down. The US, I fear, is royally fucked until the vaccine has been widely distributed 🙁
Okay, it's Wednesday, November 18. Woke up yesterday to find one of my BBs, the Mexican, had dreamt about CW and I and this house for hours the night before. She said my mother was there. Which pretty much brought me to my knees at 6am on November 17 because it was 31 years ago to the day that she had died. And this BB has only known me 10 years – and knows nothing about my late mother. So why yesterday? What was the messsage? I paid attention all day. I was cheerful and hopeful all day. Still am. But no wiser, LOL.
We are still waiting to hear from the bank. The buyer said they told him last week that it would only take a few days to give us a date and it could be as early as November 20. Today is the 18th and still no word (albeit 5am).
Yes, folks, that's how they do things here – offer conditional on financing (even though they are preapproved) for at least 60 days and that's a LONG condition. The house has to be taken off the market and taken down from every website or the bank will say no. I had to remove the phone, the TV and the apartment size fridge and coffee maker from the casita when the appraisers from the bank were coming because if the bank thinks the current owner is renting out the casita, they will say no because they think we need money. WTF. We are selling our house. Of course, we need money. You dumb fucks. Once the condition is removed, they may give you two days to close. Or if you are lucky, a whole week. I never expected it to be like Canada down here but I had no idea. None.
I won't even imagine that it doesn't happen this time – with 54 tubs/boxes all packed and the contents listed in detail for customs. And the international movers are scheduled because I had to (they were getting booked up). Most things are still on the wall, but that's about it. I've cleaned out the pantry, too. Almost ready. But holy crap, this has been a long road.
In cautiously better news, France seems to be getting control of this second wave of Coronavirus. And hopefully numbers out of Ottawa, Canada. It's just terrifying to sit and watch it all happening. Stay the fuck home, people.
I know some of you can't stay home and that you have to leave the house to work. But I also know many of you who have and will continue to travel for pleasure – vacation … you are going on fucking vacation while a pandemic rages … you see how that worked out this spring/summer. I have no respect for those people.
If you are Canadian, double shame on you as the government has called on everyone to suspend non-essential travel. Selfish people, killing others. Yes, I'm judging you. Because you could kill someone but you don't care, all in aid of doing WTF you want. Nobody will do anything for the common good anymore, even if it means not killing gramma. Ok, rant is done.
What else? Have all but finished project #1, the update to the memoir that is now two volumes and 800 pages. It's off and the proof copies will be shipped to the author for approval today, we hope. Next, the hockey book and I hope that will be done (on my part) in mid-December. I'm not editing, just really light editing and production and as a favour to a friend. Then I have another book to consult on – another memoir, again a favour for a friend. I really should charge consulting fees I guess but I'd rather do it as a favour for small jobs like this. It doesn't cost much and it goes a long way.
Once we are out of here and in the rental, I hope to start the new book, Why I Left Mexico. And it may be ready by the time I actually do, LOL. I am so sick of tourist-related promotion that glosses over some very important things. It's a good time to be leaving, too. And I will talk about what was good. I will miss parts of this country. The bad news is that book sales are strong after the election which means it's mostly Republicans coming down this time.
Thursday, November 19. I always lose track of the months this time of year. In any event, just one more paper hurdle that the notario has to clear (we'll see) and then we can close on the 26th or 27th. But We won't be out until a week later. Which is lots of time. I will keep you posted Until the funds are deposited, I'm not going to count on anything. But I will keep packing 🙂
This is my 'meme' edition, btw. Once I had a few, I decided – no photos, just memes. It's now November 20. Happy Birthday, TM, wherever you are.
I can't believe the US is on the precipice of losing its democracy (if it doesn't certify Biden) and they dont even care if one person dies every minute in the USA. They are doing NOTHING about the virus on a federal level. Free-dum as Umair says. And that fucking orange monster is making them look like even more of a broken country on the world stage – how TF was that even possible?
I know an infectious disease specialist who has worked with Covid for years. He isn't a citizen, thank god, was just recruited for a bio-hazard level 4 lab in the US so a resident. Can't vote. Idolizes trump, thinks Merkel is a nazi and thinks Covid only kills the old and weak and that's okay. And he's an infectious disease specialist. And he's from Slovania. It's an example of how searching for the capitalist American dream can go bad. I guess that's what happens when you live amongst trumpers – you turn into one.
Sunday November 22 – and the agent said Friday that they will tell us the date for sure on Tuesday but it will be November 26, 27 or 30th. The bank has said yes and the notario is just getting the rest of the paperwork in order. So, another small step forward. This is hard on everyone. I just want it to be over and in another week, it will be almost over. They are coming for our stuff that will go to storage and eventually head to Canada on November 30, so that's perfect. Also, interesting. November 30 is a full moon lunar eclipse in Gemini. The last full moon lunar eclipse in Gemini occurred in November 0f 2012 – when we left Vancouver Island to move to Mexico. Bookends, I guess.
I've committed to editing the Boomer B's first six episodes by mid-late January. We have to move forward here. It's time. It will either sell or it won't. But it's been fun and we'll probably do two or three seasons for Youtube minimally. What the hell 🙂
I fought with the Amazon publishing system (on behalf of a client) today already for two hours and it's only 8:17am. Seems Covid has complicated getting proof copies shipped to Canada. Who knew? All Covid-related and complicated. But we'll find a workaround.
So, that's it. Normal. Not normal. Sold we think. But nothing is for sure on the Mexican frontier. I'll keep you posted. In the meantime:
Stay safe, stay informed, stay kind. There's a song under the last meme.